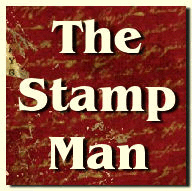 From noon on Friday for a fortnight we will be hosting a great new challenge theme and also an exciting blog hop!!
Excitement is growing here for our next challenge theme, which is
altered
, where we challenge
YOU
to alter something. I've already challenged our design team and you will see they have done a brilliant job with this theme:)
I know from talking to people that this isn't everyone's thing, mainly as most stick to card making, well this is your chance to give it a go, and just in case you are thinking of running away, we're grabbing you back with the lure of some great prizes!!! There will be a special one-off extra prize draw for those that actually join in with the challenge as well as the usual Top 5. Can we tempt you to join in?
Plus there will be a blog hop around our design teams blogs where you will find our altered items and a chance to win a prize at every blog you visit. How great is that!!
If you haven't tried a blog hop before everything will be explained over on our challenge blog from noon on Friday, it will run for a fortnight so you will have plenty of time to get around the blogs on the hop.
You can all join in the blog hop, whether or not you enter the challenge (but we hope you will), you don't have to be based in the UK and, you don't even have to have a blog to enter, just an email address and a sense of fun!
So, get your thinking caps on for something to alter...go on, go on...you know you want to!!!
Perhap alter the labelling on a jar of preserves or a nice shaped box that you could prepare as a Christmas gift, or perhaps alter a picture frame, or a mirror, a book cover, well anything... the wackier the better, we say!!
Don't be scared of this theme, I have been asked to explain what altering means, it is literally altering, changing the appearance or even function of an item. You can alter/change things in different styles, it can be elegant, funky, distressed/shabby chic, or it can be arty. But... it really doesn't
have
to just be 'arty/collagy', I believe the arty/collagy bit is what scares us, so why not try doing your own thing, in your own normal style! You may be surprised with what you come up with. If it is new to you why not give it a go, keep it simple, not scary:)
I hope you will join us and challenge yourself!!!!
Jill